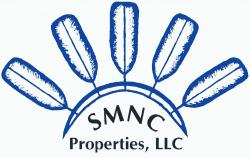 Project Engineer Assistant
Featured
2022-12-06 SMNC Properties, LLC 1938 Hau St, Honolulu 60000 year
Description:
Job Summary
The Project Engineer Assistant will be responsible for assisting and supporting the Project Manager, Site Superintendent, Site Safety, and Quality Control management team with the assembly and tracking of RFIs, submittals, change orders, daily reports, and other field/construction administrative duties as needed from beginning to closeout. Needs to be competent in all phases of the project, pre-planning, execution, and project close out. Project types will include competitively bid projects, negotiated projects, federal as well as commercial projects and internal projects in the construction fields.
Essential Functions/Job duties
Assist with project engineering and related personnel functions and activities. Includes personnel planning and administration, work assignments, wage increases/promotions, disciplinary actions, etc.
Assist with project-engineering activities, company and contract requirements and support overall construction schedule.
Provide technical support for construction effort as requested
Support project engineering procedures and other work activities as requested.
Represent company core values of commitment and willingness to improve and learn while working productively
Support QC team as needed with project and during A/E, client and project management meetings.
Support and assist QC team with environmental protection programs
Interface all on-site departments as required to resolve problems, ensure quality of construction, etc. in support of overall project schedule.
Support construction management team with planning, scheduling, and coordinating of construction project activities to meet deadlines.
Monitor and report progress in work activities to management team.
Support the projects compliance with building and safety codes or other regulations.
Support the projects compliance with environmental regulations.
Assist with organizing and coordinating safety and quality control meetings.
Attend weekly status meetings with SMNC Properties management.
Help to plan, organize, or direct activities concerned with the construction or maintenance of structures, facilities, or systems.
Study job specifications and collaborate with QC team to learn appropriate construction methods.
Contact vendors for material quotations/cost proposals and perform cost analysis.
Verify that materials comply with project requirements and track inventory of materials.
Provide documentation and package submittals to verify compliance with job specifications.
Support safety management in the reporting of damage, accidents, or delays at construction sites to ensure that proper construction procedures are being followed.
Requisition supplies or materials to complete construction projects.
Must be willing to perform other duties as assigned that may or may not fall within the PE's field of expertise.
Qualifications and Education Requirements
Bachelor's in engineering
Valid Driver's License
Preferred Skills
Operating a personal computer and utilizing MS Office; Outlook, Excel, Word and PowerPoint
Possess individual commitment to dependability and excellence
Excellent verbal and written skills.
Establishing and maintaining effective working relations with co-workers, contractors, and representatives from other local, state, and Federal organizations.
Ability to learn quickly while engaged in work environment
Assessing and prioritizing multiple tasks, projects and demands.
Minimal construction engineering experience required.
Knowledge of construction engineering technology, codes, standards, etc., plus an understanding of the interdependence and relationship between other functional units a plus.
Physical Demands
The work is generally sedentary, requiring routine walking, standing, bending, and carrying items weighing up to 50 pounds. [Reasonable accommodations may be made to enable individuals with disabilities to perform the essential functions].
Do not contact this company in solicitation of any product or service.