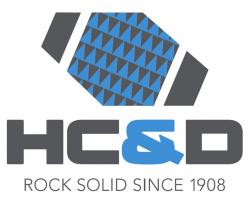 Purchasing Administrator
2021-12-06 HC&D, LLC Puunene
Description:
HC&D is the premier supplier of ready-mix concrete and quarry materials.  We are seeking a qualified individual to join our HC&D team:
PURCHASING ADMINISTRATOR
We are seeking a highly motivated individual to be a part of our Maui maintenance/operations team.  Responsibilities include department purchasing/buying functions, work order management, inventory control, concrete production supplies, and warehouse maintenance.  Maintains vehicle fleet, equipment files and records as required by the State and Federal Motor Carrier regulations.
Must be highly organized, detail-oriented, possess excellent critical thinking skills, able to multi-task, and effectively communicate with others.  Must be proficient in Microsoft Word and Excel.  Previous work experience working with inventory and equipment parts preferred.  Valid driver's license required.  Able to lift and carry 45+ lbs.
Deadline to apply: Friday, December 17, 2021
EEO / Affirmative Action Employer
Do not contact this company in solicitation of any product or service.