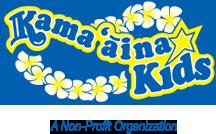 General Ledger Accountant
2021-11-24 Kama'aina Kids 156 HAMAKUA DR STE C TBD Sign On Bonus: $75.00
Description:
Kama'aina Kids
Position Title: General Ledger Accountant
Reports to: VP of Finance
Position Summary: Maintain general ledger entries and reconcile financial statements by preparing journal entries, reconciling accounts, and ensuring data accuracy.
Benefits:
$500 New Hire Bonus
Competitive Pay Rates 
College Tuition Reimbursement ($1000 per semester)
Student Loan Assistance
Career Advancement Opportunities
Comprehensive Training (Community First Aid, CPR/AED Certification)
Health Insurance
401k
Childcare Discounts (25-75%)
Paid Vacation Leave
Paid Holidays
Sick Leave
Essential Functions:
Ensure Data Accuracy by conducting audits to maintain truthful and precise data.
Analyze and interpret financial information, assurance that information complies with professional and regulatory standards.
Analyze general ledger accounts to ensure that entries and balances are correct. Process month-end and year-end accruals, deferrals, reclassification and interdepartmental journal entries.
Reconcile accounts to the general ledger. Ensure entries are accurate and that transactions are reported in accordance with accounting standards and government regulations.
Prepare journal entries relating to amortization, depreciation, accruals, and other information. Ensure that all entries align with generally accepted accounting principles.
Preparing Monthly Financial Statements
Other duties as assigned to provide support in Accounting Department as needed, including but not limited to:

Manual check processing, bank/mail runs
Record payments in database, registration, filing
Family account reconciliations and deposit reconciliations
Processing General Excise payments
Other Responsibilities:
Performs similar job-related duties as assigned.
Reports to VP of Finance
Education, Experience, Skills, and other requirements:
Bachelor's degree in business, accounting, finance, or similar area of study and/or a minimum of 3-5 years of general ledger experience.
Highly organized and able to manage multiple priorities and assignments at the same time.
Display a high degree of integrity and professionalism
Exceptional attention to detail
Excellent written and verbal communication skills
Strong problem-solving skills to analyze data and search for inconsistencies
Must have vision corrected to 20/20
Must be able to work under pressure to meet multiple deadlines
Must be able to make accurate computations
This job description is not intended to be and should not be construed as an all-inclusive list of all the responsibilities, skills, or working conditions associated with the position.  While it is intended to accurately reflect the position activities and requirements, management reserves the right to modify, add or remove duties and assign other duties as necessary.
Do not contact this company in solicitation of any product or service.