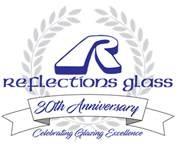 Project Managers - Glass Company
Featured
2021-10-20 Reflections Glass 94-153 Leonui Street $75,000 plus commission year Sign On Bonus: Relocation package available
Description:
SUMMARY:
Plans, organizes and directs the completion of glazing projects on time and within budget.  This includes initial take-off, material ordering and organizing field labor of execution on project to final billing.
 
ESSENTIAL DUTIES AND RESPONSIBILITIES include the following.  Other duties may be assigned.
•    Communicates with customers and manages change orders.
•    Initiates invoicing.
•    Studies specifications to plan procedures for construction on basis of starting and completion times and staffing requirements of reach phase of construction.
•    Conducts meetings and maintains communications with supervisory, clerical, engineering, and other workers.
•    Confers with and directs supervisory personnel engaged in planning and executing work procedures, interpreting specifications, and coordinating various phases of constructions to prevent delays.
•    Confers with supervisory personnel and employees to resolve complaint about grievances within the work force.
•    Confers with supervisory personnel, engineering personnel, inspectors and suppliers of tools and materials to resolve construction problems and improve construction methods.
•    Inspects work in progress to ensure that workmanship conforms to specifications and the adherence to constructions schedules.
•    Prepares or reviews reports on progress, materials used and costs, and adjusts work schedule as indicated by reports.
Do not contact this company in solicitation of any product or service.