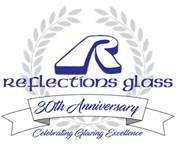 Glazier - Glass Installation
Featured
2021-10-20 Reflections Glass 94-153 Leonui Street $20 - $40.00 per hour hour Sign On Bonus: Relocation package available
Description:
ESSENTIAL DUTIES AND RESPONSIBILITIES (Other duties may be assigned)
Glazier Technician is able to measure, fabricate and install various residential and commercial glass products including but not limited to: Ability to measure and layout glazing applications; Fabrication of various glass types, aluminum frames and extrusions; installation of mirrors, table tops, custom shower enclosures, glass railing, storefront and curtainwalls, all glass entries and framed doors and windows in both Commercial and Residential applications. 
QUALIFICATIONS 
To perform this job successfully, an individual must be able to perform each essential duty satisfactorily.  The requirements listed below are representative of the knowledge, skill, and/or ability required.
-    Ability to read shop drawings, blueprints and follow manufactures installation instructions
-    Measure and layout for all glazing scopes
-    Fabrication and installation of above glazing applications
-    Have a clear understanding of safety standards and procedures of construction
-    Knowledge of how to properly use power tools and equipment as well as standards of glass handling.
-    Able to work off of ladders, lifts, scaffolds and swing stages at any height
-    Have required tools for Glazier
-    Ability to lift 25 to 75 lbs. and remain on feet during workday
-    Have a valid driver's license and a clean driving record
-    Able to pass a drug test and background check
-    Ability to work independently and as a part of a team.
-    Provides comprehensive and detailed job reports
-    Able to Travel off island when required
-    Able to drive a rack truck and trailer

 
Do not contact this company in solicitation of any product or service.