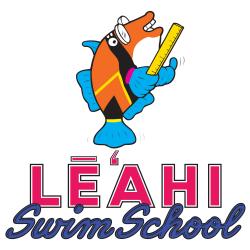 Aide (Assistant Instructor)
2020-07-06 Leahi Swim School, Inc. 715 Hoomoana Street, Pearl City 96782
Description:
Job Description:
Looking for a new job because of the COVID-19 pandemic? Need an additional job to supplement your current income? Lē'ahi Swim School is hiring and we'd love to talk to you about working with us! At Lē'ahi Swim School, we're all fun-loving professionals who want to make a difference in the lives of our students. As an Aide, you'll support our mission to positively impact Hawaii's keiki by providing basic instructional and operational support, procuring the necessary instructional equipment for class activities, and maintaining a safe and nurturing learning environment for students. If you love working with children and want to be part of a fun and energetic team, this may be the job for you! Both part-time and full-time schedules are available. Early applicants / hires will have priority in choosing their hours. So don't wait! Apply today.
Minimum Qualifications:
Must be able to swim. Mastery of advanced swimming stroke techniques is preferred but not required. Prior experience working with children may be helpful, but is not required. Candidates will only be considered for employment if they either already possess, or are willing to obtain within six months of hire, valid lifeguard and CPR certifications. In-house certification and re-certification classes are provided to assist applicants / employees in meeting this obligation. This position also requires the individual to be able to lift fifty pounds and to stand for up to six hours at a time.
Additional Locations:
Aide positions are available in Honolulu as well at our Manoa location (2707 Pamoa Road, Honolulu 96822).
Do not contact this company in solicitation of any product or service.