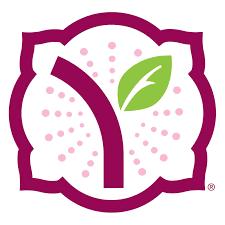 Team Members
2018-12-13 Yogurtland Hawaii Kai 333 Keahole St. #2B4 Honolulu, HI 10.10 hour
Description:
Job Summary
In 2006, Phillip Chang, CEO and President of Yogurtland Franchising Inc. , changed the frozen yogurt industry forever when he opened the first self-serve Yogurtland using only the highest quality frozen yogurt and toppings. With 20 years of professional retail experience, Phillip built Yogurtland with a mission to develop a successful business through integrity and hard work. Working with a talented executive team of industry veterans to run and grow the business, and choosing franchisees with the integrity and drive to succeed, Yogurtland has now grown to 325+ locations and boasts a recognized and respected brand. We're looking for a professional to join our team as a Team Member who will embody our culture of integrity, hard work and fun.
CULTURAL QUALIFICATIONS
THTK: Totally Honest - Totally Kind - We work and live with great integrity, transparency, and compassion.
Humble - Modest, Respectful and Open. We are modest, respectful, open and never arrogant, despite our successes. We grow by giving and accepting honest feedback, even when it is personally challenging.
Heart & Soul - Passionate and Totally committed. We seek a quality of expression that touches our deepest relationships beyond the surface. This perspective permeates the way we live, the way we work and the choices we make.
Team Play - Selfless and Team first. We work collaboratively by capitalizing on the strengths of every member of our team and collectively own both our successes and our shortcomings.
Imaginative - Innovative, bold and whimsical. With an open mind and fresh ideas that are continuously evolving and creating new possibilities in our products, the way we do business, and our interactions with others.
KEY METRICS
Same store sales.
Food cost.
Labor cost.
Responsibilities and Duties
ESSENTIAL JOB FUNCTIONS
Cash Handling (drawer balancing, safe deposits, etc.) is accountable for funds.
Assist in training, coaching and development of newly hired Associates.
Taste product to ensure quality standards are met.
Is the role-model for outstanding customer service and overall Associate standards.
Ensures cleanliness, health and safety standards are maintained at all times.
Other job-related activities as requested by Store Leader.
CORE COMPETENCIES
Ability to maintain a fast pace.
Ability to problem solve quickly and effectively.
Effective customer service skills delivered with a friendly disposition.
Ability to handle responsibility.
Ability to communicate clearly and concisely.
Qualifications and Skills
OTHER REQUIREMENTS (LICENSES/CERTIFICATIONS)
Food Handler's Card (If required by local city or county).
Job Type: Part-time
Do not contact this company in solicitation of any product or service.