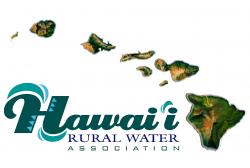 Water Circuit Rider
2019-12-02 Hawaii Rural Water Association 65-1158 Mamalahoa Hwy, Ste 2D DOE year
Description:
The Hawai'i Rural Water Association (HRWA) is currently seeking qualified individuals for the HRWA Water Circuit Rider position. A HRWA Water Circuit Rider provides technical, managerial and financial assistance to water utility personnel regarding daily operations of a drinking water distribution system and/or water treatment facility. Qualified applicants shall possess knowledge at a minimum, education equivalent to graduation from high school and multi-year experience (preferably a minimum of 5 years) in operating and/or managing a public water system.
Possess good oral and written communication skills; experienced with a fast-paced self-motivated work environment while working with others. The Circuit Rider position requires extensive travel within the State of Hawai'i, and American Territories within the Pacific.
Please contact the HRWA at (808) 315-8925 or HRWAoffice@hawaiirwa.org for additional information or mail your resume to HRWA, 65-1158 Mamalahoa Hwy, Ste 2D, Kamuela, HI  96743.
Do not contact this company in solicitation of any product or service.