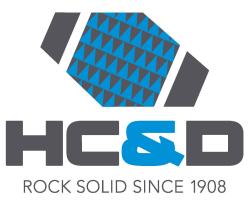 HEAVY DUTY MECHANICS
2019-05-10 HC&D, LLC Kailua
Description:
HC&D is the premier supplier of ready-mix concrete and quarry materials. We are seeking qualified individuals to join our HC&D team:
HEAVY DUTY MECHANICS - Kapaa Quarry Location - Night
We are seeking highly motivated individuals to support our Kapaa Shop operations. Positions may include the general servicing and preventive maintenance inspections of all mobile and stationary equipment, diagnose malfunctions and make necessary repairs. Previous experience with overhauling and rebuilding diesel and gas engines and equipment components preferred. Strong background knowledge and experience with Caterpillar equipment desired. Use of hand and power tools common to the trade. Must be able to work various shifts. Must have valid driver's license. Able to lift and carry 45+ lbs.
Continuous recruitment until positions are filled.
EEO/Affirmative Action Employer
Do not contact this company in solicitation of any product or service.