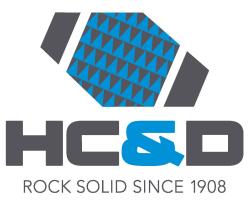 Mechanic
2019-04-26 HC&D, LLC Camp 10
Description:
HC&D, formerly known as Ameron Hawaii, is the premier supplier of ready-mix concrete and quarry materials.
We are seeking qualified individuals to join our HC&D team:
HEAVY DUTY MECHANIC (Maui Location)
Seeking qualified and highly motivated individuals to support our Maui Maintenance Department. Previous experience in diagnosis and repair of heavy duty equipment such as on-highway and off-highway vehicles, and mining/aggregate processing equipment. Ability to troubleshoot hydraulics, diesel and gas equipment. Relevant evidence of trade certification, formal training, or experience preferred. Must have a valid driver's license. CDL a plus. And able to lift and carry 45+ lbs.
Deadline to apply: Friday, May 3, 2019
EEO/Affirmative Action Employer
Please apply here: https://myhcd.bamboohr.com/jobs/
Do not contact this company in solicitation of any product or service.