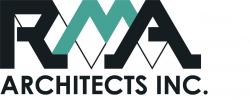 Architect 1-2
2019-04-19 RMA Architects Inc. 1150 S. King Street, 8th Floor $55k + depending on qualifications/ year
Description:
RMA Architects Inc. is seeking qualified and motivated individuals to join our team.  We have been providing Architectural , Interiors, Planning, Sustainability and Construction Administration services to the local community for over 50 years.  Our mission is to build strong communities and relationships ensuring that our island home is resilient and able to meet the challenges of the 21st Century.  We focus on commercial work including Financial, Retail, Government, Military, and Affordable/Multi-Family Housing projects.     
Architect 1-2
Education/Certification:  Registered Architect in State of Hawaii, LEED or Green Globes certification preferred.
Five or more years of experience, licensed architect who exercises independent judgment in evaluation, selection, and use of standard techniques, solves problems when encountered, and receives minimal guidance on complex projects.
This position performs work requiring independent judgment in evaluation, selection, and adaptation/modification of standard techniques, procedures, and criteria.
Experience managing REVIT and Bluebeam project delivery. 
Experience in producing technical detailing and specifications.
Must be able to manage large consultant teams incorporating sustainable design practices and interface with Contractors on Design-Build and Design-Assist contracts.  
Must have valid driver's license and be able to pass government background check for military projects.
Must be a team player with good electronic and interpersonal communication skills. 
Do not contact this company in solicitation of any product or service.