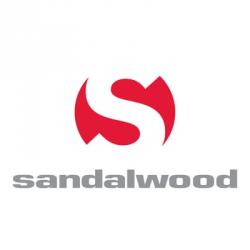 Tax Credit Property Manager
Featured
2019-02-22 Sandalwood Management USA 1245 Maunakea Street, #107, Honolulu, HI $70,000 year
Description:
Community Manager
We are looking to hire an efficient, articulate and outgoing Community Manager for a 380-unit HUD property and a 64-unit Tax Credit property. This is senior role reporting to the Regional Director of Resident Operations for a dynamic property management firm, and will be fully accountable for the day to day operations of the property and its long-term increase in value.
What we need from you:
HUD/Tax Credit experience is required
Understand financial goals, operate asset in owners' best interest in accordance with Policies & Procedures Manual.
Maintain an excellent customer service relationship with residents and property owners, responding to inquiries or concerns in a prompt and courteous manner.
Maintain accurate records of all community transactions (rent rolls, delinquency reports, move-in/move-outs, etc.)
Prepare annual budgets and income projections
Ensure that all rents and late fees/check charges are collected, posted and deposited
Generate necessary legal action, documents and process in accordance with state and company guidelines.
Ensure that invoices are submitted to the corporate office for payment, handle petty cash and all funds.
Build a sense of community through resident functions and other communication strategies.
Build high performing, harmonious on-site team by hiring, training and coaching talented individuals, and executing performance management system.
Plan weekly/daily office staff schedules and assignments and ensure all personnel –related administrative processes are executed on a timely basis
Oversees outside contract vendors
Ensure property is rented to capacity by implementing creative marketing strategies and developing a top performing team of leasing professionals.
Oversee or manage all details of resident move-ins and move-outs giving special attention to apartment inspections, utilizing in-house employees or outside contractors/vendors as needed.
Delight residents by responding to requests and concerns promptly and courteously.
Coordinate maintenance schedule and assignments with Maintenance Supervisor.
Ensure that vacated apartments are walked in a timely manner and in accordance with company policy. Prepare the Statement of Security Deposit in a timely manner.
Must possess a positive attitude and the ability to smile under all circumstances.
Be able to work evenings and weekends when necessary.
What we require:
HUD/Tax Credit Experience
MRI/Yardi/Property Management Software Experience
Valid driver's license
Bi-Lingual in English/Chinese, preferred
Bachelor's Degree, preferred
Successfully pass pre-employment background check and drug test
Compensation:
$70,000+, depending on experience
Monthly renewal commission and bonus opportunities
Benefits:
Medical, dental and vision benefits packages, 401(k) and company paid life insurance
Paid holidays and vacation time
To apply:
Submit resume 
Bring resume to 1245 Maunakea Street, #107, Honolulu, HI 96817 (808.537.9905)
Sandalwood Management Inc. is an Equal Opportunity Employer
Do not contact this company in solicitation of any product or service.